Egyéb
30/05/2016
If you've ever played an escape game, you know that they are full of surprises, excitement, challenges, frustration, and so much more. And as we all know, this is also the case with life. Because of these similarities, there are many lessons that you can apply to escape rooms, as well as to your everyday life, in order to live more happily and more successfully. Here are the five lessons that we think are the most important, and the most easily applied to both escape rooms and everyday life…
1. Set big goals for yourself.
Think big. Just like you have to think big to be successful in any of our escape rooms, you have to think big to be successful in everyday life too. If you don't set big goals for yourself and try your best to reach for the stars, how can you expect to go far in life? You must push yourself and push the limits of what you think you can accomplish. You never know – you might surprise yourself with what you're truly capable of.
2. Think outside the box.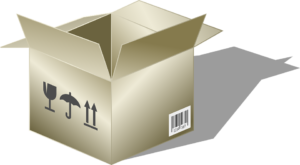 There are times in which you are required to think outside the box in order to achieve success. This is true in terms of escape rooms and life in general. Not everything inside our escape rooms is what meets the eye, just as is the case in real life. Life is constantly throwing various obstacles and challenges at us, and it is up to us to decide if and how we are going to face them. Rather than running away from these challenges, face them head-on. If you're unsuccessful at first, try thinking outside the box and tackling them from other angles.