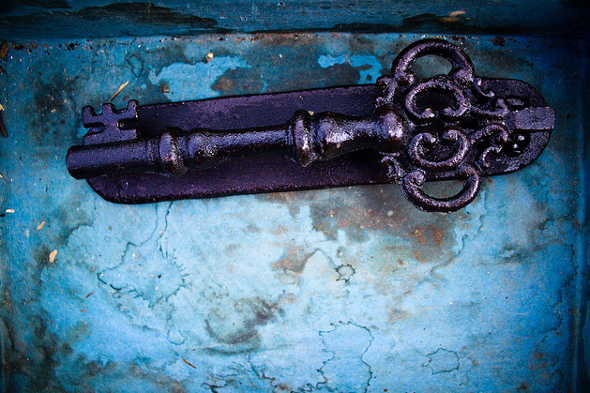 Escape games in Toronto bring a massive gaming trend from Asia to our home turf. The real-world games imprison participants in a room with friends (or strangers); you're then forced to hunt for clues around the game environment, using logic and teamwork to free yourselves in a race against the clock (games tend to last under an hour).

That model lends itself to a range of settings – from murder mysteries and jewel heists to horror-movie scenarios and post-apocalyptic worlds – but, thankfully, some of them are a little less dour. Thanks to the sudden influx of escape games in the city, you've got your choice of which alternate universe to get lost in. (Claustrophobes, proceed with caution.)
Here are my picks for the top 7 room escape games in Toronto.
Real Escape Game T.O.
Located in the Foundery building on Bathurst, Real Escape Game is a single-scenario race against time that's been played around the world, from Japan to China to the U.S. The game was one of the first to arrive on the scene in Toronto, and though other game rooms have since arrived that offer more rooms with different scenarios, our reviewer says it kept her on the edge of her seat for the entire hour. Tickets must be bought in advance and come to roughly $30 with tax.
Escape Games
Located just a stone's throw away from Downsview Station, Escape Games bills itself as the largest escape facility in North America, at 10,000 square feet. It may also be one of the most intense, with a heavy focus on realistic props and settings. Their range of escape-game scenarios includes a prison escape, a diamond theft, and a Mayan ruin exploration; more are on the way, including a haunted house in Japan and a post-apocalyptic hospital. Admission will run you $16.95 to $22, depending on the date and time; note that they ask you to either come in groups of two or four depending on the time.
De Code Adventures
Brain-teaser lovers, take note: this Mississauga escape gaming outfit rate their games not only by difficulty, but what kind of reasoning skills you're called upon to use for each puzzle; additionally, you can also influencedifficulty levels by requesting hints. (If your neurons are still all fired up after your challenge ends, they also host a board game cafe!) The standard admission is $29.99 per person.
Locked-In
Across from the Pacific Mall, this complex of escape rooms skips the Saw-style horror and creepitude of other escape rooms for a few whimsical 45-minute challenges: there's a version where you escape from an after-school detention hall, a poker-themed level, and – be still, my nerdy heart – a Super Mario room. Pricing per person is $20 Monday to Thursday and $25 Friday to Saturday.
Mystery Room
Mystery Room is just a five-minute walk away from Escape Games – escape-room fans, looks like Downsview Station is your new ground zero. Mystery Room's games are ordered by level of difficulty, so newbies and old hands alike will have the opportunity to get the pants scared off of them: Options include a prison scenario, a haunted hospital, and something called "Satan's Lair". They're open past midnight week-round, which can only increase the creep factor. Bring a group – rates hinge on how many people you bring, from $46 for two ($23 each) to $136 for eight ($17 each).
AT Escape
Yonge and Sheppard's AT Escape is one of the cheapest escape room experience on the list, at $18 plus tax per person, but don't think that automatically translates into a loss of quality. They offer five rooms, including a library lock-up, a sealed toy room (curse those meddling kids), a bunker, a jailbreak scenario, and a bio-lab plagued by out-of-control micro-organisms, with one more – a hall of mirrors – on the way.
Great Escape
North York's Great Escape features a couple of the creepier scenarios on this list, including escaping from a cannibalistic tribe and breaking out of a serial killer's garage (though it's entirely possible they just tip their hand a little more on the spoilers than some of these other escape rooms). There's also a race against time to diffuse a bomb, as well as a labyrinth level that only 3% of people have successfully completed. They certainly beat the competition price-wise; admission is $15 per person.