Egyéb
11/05/2016
Outside the room
Back in the North of England and what more would I want to do with a few days off than visit a local escape room? Apparently, visit a not-very-local escape room. The Escape chain of rooms had just opened a franchise in Blackpool and, with them now spreading throughout the land, I thought we'd give them a go and see why they're so successful.
In common with many escape rooms, the website doesn't allow you to book on the day. That's pretty annoying because it also means you can't see which games are available. At least two companies lost my business that weekend because I couldn't get through to them for a last-minute booking. OK, I'm a little unusual, but I do wonder how often that happens. More frustratingly, I had to phone up, find when the room was available, go to the website, book a time slot on a *different* day, then go back and get them to reschedule to the slot I'd asked for. Note to self: Sort your life out earlier next time!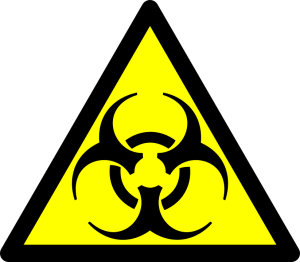 We got there, though, and parked up in a car park between the promenade and the venue. To be honest, it's a pretty dull part of town – halfway between the North and South piers – but that doesn't stop parking being tricky. If you're lucky, you might find free parking on the street, but it's mainly residents' parking, so be prepared to pay. Inside, you're initially greeted in a small reception area, but very quickly taken through a maze of twisty passages to the room.
Background
A virus is threatening to destroy the world. While working on an antidote, you and your fellow scientists accidentally caught the illness and now have 60 minutes to find the cure before you succumb. Find the antidote and then escape the room before the authorities raze it to the ground to prevent the spread of the disease…
Read more at: The Logic Escapes Me